Infokekinian.com – Hello, Army's Friends!!! Recently, BTS selcas have been trending on Twitter. Do you actually know what a BTS selca is? Come on, see this article to the end to find out the answer to the end.
BTS selcas are currently trending on Twitter, with many tweets containing viral hashtags. If you enter, you will be greeted by a crowd of soldiers.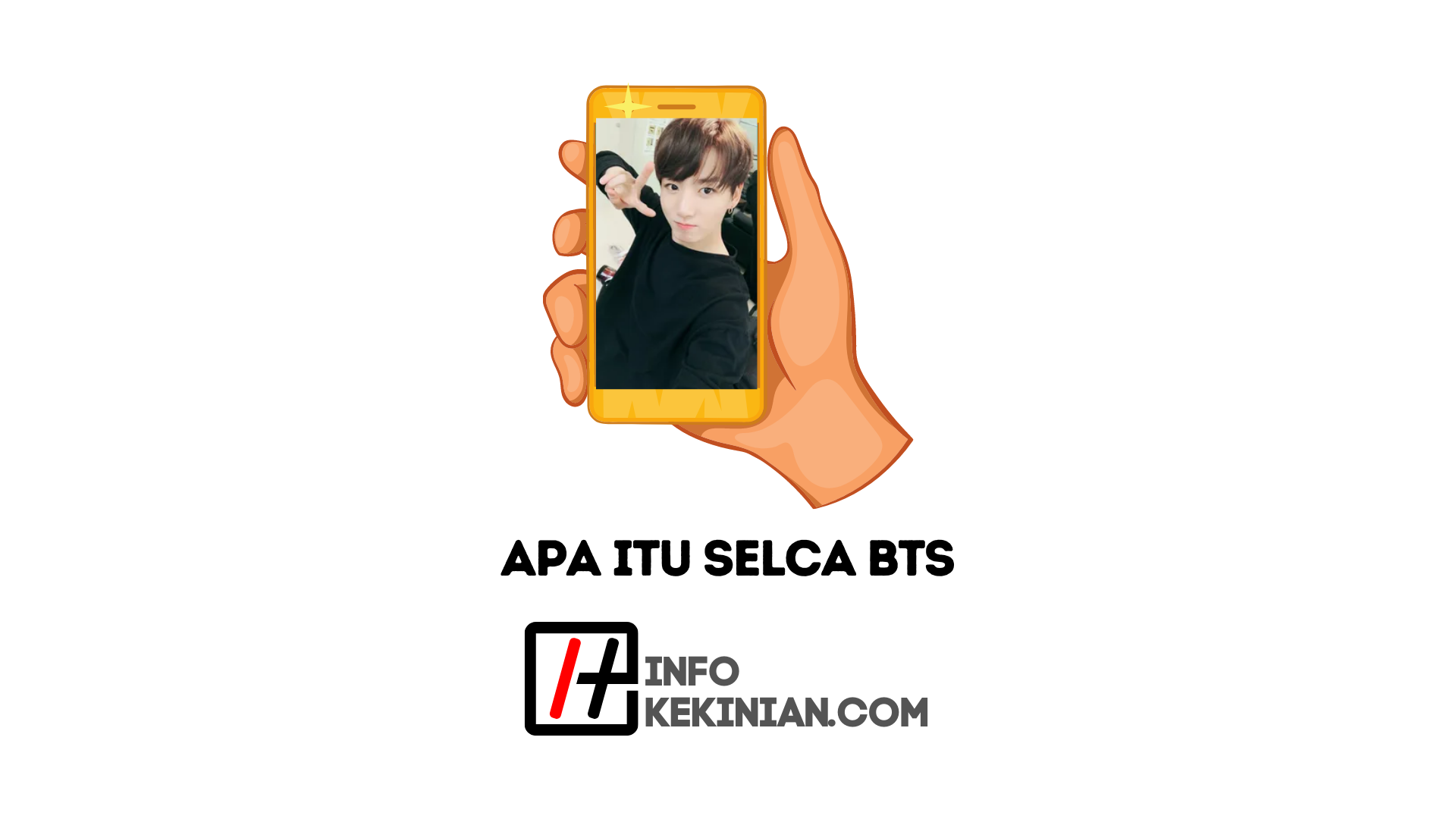 Before we get into the heart of the matter, let's find out what the term selca actually means, especially in the context of K-pop. In addition, we will explore the idea of participating in this Selca Day in the concluding discussion.
What are selcas
Maybe for K-pop lovers this term is familiar, especially for women. Yes, because the meaning of this selca is short for Self Camera. So in essence, of course, about taking pictures of yourself, aka selfies.
This term is also actually popular in Korea, not in Indonesia, so that the word selca is only known by the public and fans from the country of ginseng.
Apart from that, there is also a selca day where the event is a day when we are busy sharing our selfie photos on social media.
what's special about this selca day is that it's not just a photo of ourselves but we imitate the selfie style of meanings, especially BTS, who the Army loves.
Here we can compete who can imitate the best and also unique style, especially maybe it's rare where you have selfies of our idols that other people don't have.
The caption that we use must also be unique because this selca must really make us feel as if we have a relationship with our idol's photo. So, how about this BTS selca? Let's see below.
What are BTS selcas
Okay, we already know what a selca is and now we will discuss special BTS selcas or usually called Army Selca Day.
This event is usually set once a month and for the army, that is every first Tuesday at the beginning of the month.
It feels like this trend is indeed a trending subscription on Twitter and for you, of course, don't miss it because this is also our support for our idol.
Many make their selfie photos as similar as possible with their respective biases and are made side by side, even the clothes, hair color, and photo background are made as similar as possible.
This also shows how much you love your bias or BTS. What's more, he said BTS personnel sometimes like to stalk photos of their fans.
If you take part in this event, maybe not posting your photo will be noticed by BTS. Surely you will be very happy right? The better your photo, the higher the chance of being noticed or glanced at.
So, you are lucky because we will share ideas that you can use as references or inspiration so that you can produce the best photos possible.
BTS Idea selcas
You may have got your aesthetic bias photo, but are all the elements appropriate and can you imitate? Maybe not, that's why we share ideas that can awaken your soul.
Here there are lots of photos as inspiration, but choose the best and the most suitable for you to imitate so that it matches our bias. If the results are good aren't we also happy?
For that we share the following link you can click here. Apart from that, you can also find your own ideas there by using the search feature and the appropriate keywords.
How? Have you found the right photo? If so, let's always enliven this event so that it is always trending.
Conclusion
That's a little information about the discussion about BTS selcas along with selca ideas which are definitely cool and interesting to try. Don't forget to take part in this event which is held every month, namely on the first Tuesday at the beginning of the month or the first Sunday.
Thus the article about What is a BTS Selca and don't forget to keep visiting the Infokekinian website.
Because we also have a lot of other information and recommendations which of course will be useful and help current friends.