Infokekinian.com – What is the Ecosia site? Do you know about Ecosia, a site that is currently being used by the world community in an effort to save the earth from global warming.
Infokekini will briefly discuss the Ecosia site, let's see the explanation below!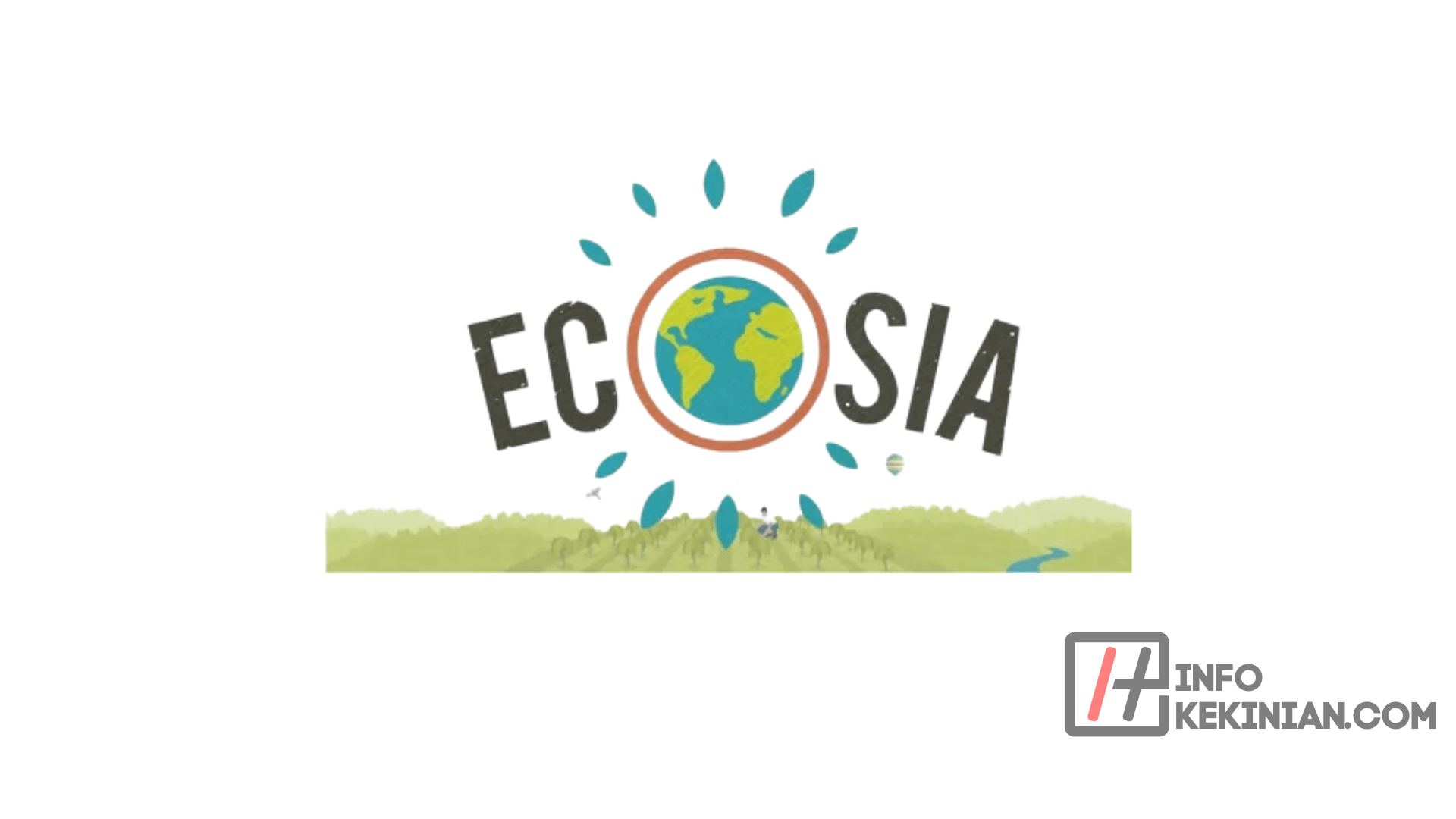 What is Ecosia Site? as well as the Purpose
A non-profit search engine dedicated to planting trees in the name of environmental goodwill. To reduce the effects of global warming, the search engine's goal is to plant as many trees as possible to absorb as much CO2 as possible. To benefit the environment, humans and animals is the reason why this is done.
As a result of depleted soil regeneration and agroforestry food growing programs, the Forest Service recognizes that Trees can help empower and uplift populations that are vulnerable to poverty.
This search engine also deals with the plight of animals around the world that have lost their habitat due to deforestation.
There are currently 20 tree planting projects that Ecosia has undertaken in 15 different countries around the world, ranging from South American countries such as Peru and Brazil to African countries such as Ethiopia and Madagascar.
These efforts have largely focused on biodiversity hotspots, which cover only about 2.3 percent of the Earth's surface, but still account for half of all unique plant species and more than 40 percent of birds, mammals, reptiles and amphibians.
Trees are also planted in some of the world's poorest agricultural areas to help restore soil, increase biodiversity, and provide an alternative to monocultures.
Ecosia is open and honest about the money that tree planting makes. The search engine regularly posts financial reports on its blog to reveal its total monthly income and identify what percentage goes towards planting trees.
Over €1.8 million ($2.2 million) in revenue and 650,000 trees planted in November 2020, thanks to search engines.
To reduce expenses, Ecosia spends 40 percent of its income from this period on trees, with another 10 percent on green investments such as solar plants and regenerative agriculture. Taxes and operating costs take 47% of revenue, with advertising making up the remaining 3%.
Turn Ads Into Trees
Advertising is how Ecosia makes money, as is the case with most other search engines. Search engines, such as DuckDuckGo, can make money by displaying affiliate ads alongside search results. These profits are then used to fund tree planting.
Ecosia estimates that it takes 45 searches to raise enough money to plant one new tree. This amount can be reduced dramatically depending on other factors, such as whether you clicked on your ad and how "worth" the search term is in terms of ad payout.
The search engine also has an affiliate program with hotels called Ecosia Travel. When you search for "hotels", a new search box will appear at the top of the search results, allowing you to make a reservation. When you do this, Ecosia claims to plant around 25 trees, depending on the value of your order.
Apart from that, Ecosia has a shop where you can buy t-shirts, hoodies, and tote bags. Ecosia T-shirts are made to be returned, recycled and reworked into a new product after use.
Conclusion
That is an explanation of the meaning of Ecosia, Global Warming can be overcome by planting trees on the Ecosia site. Hope it is useful!