InfoKekinian.com - Contemporary friends who like movies are certainly no strangers to the Netflix application, right? Film applications have been widely used in Indonesia. And for those who don't know what Netflix is, let's see the review below.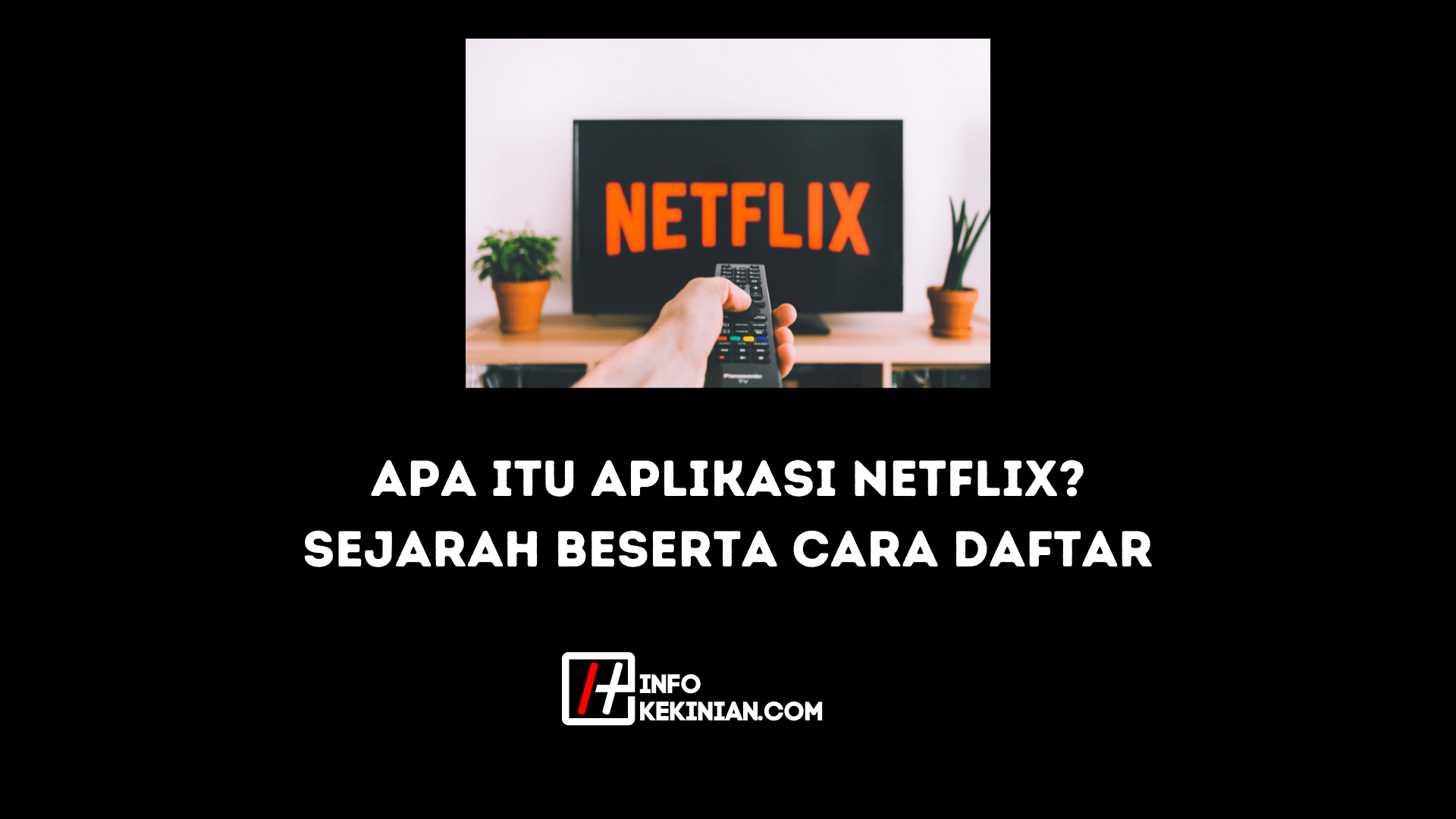 What is Netflix?
On any internet-connected device, Netflix subscribers can watch movies and TV shows without service. In addition, you can now view TV episodes and movies that have been downloaded to your current iOS, Android or Windows 10 device offline.
Thousands of Internet-connected devices can stream Netflix's award-winning TV shows, movies, anime, and documentaries.
Netflix is a popular movie streaming service in Indonesia. The lack of ads and good picture quality have made Netflix a popular streaming service.
In addition, due to government regulations that limit contact with people, Netflix is an option that can be used when spending time at home.
History of Netflix
Los Gatos, California, is the company's headquarters. Scotts Valley, California natives Reed Hastings and Marc Randolph launched Netflix in 1997. At first, Reed Hastings and Marc Randolph embraced the idea of renting DVDs by mail.
They tested their theory by sending them a DVD. When the DVD arrived, it was finished, and that's when the concept for Netflix was born.
In 1998, Netflix was originally founded as a DVD rental and sales service. With the launch of Netflix a year later, subscribers now have the option to rent an unlimited number of DVDs at no additional cost, regardless of how long they choose to keep them.
In 2002, for the first time, Netflix conducted an initial public offering (IPO) with a selling price of $1 per share on the NASDAQ under the symbol NFLX. If predictions are to be believed, Netflix will have 1 million subscribers in the next year.
This resulted in Netflix obtaining a patent from the United States Patent and Trademark Office to provide a subscription rental service. Netflix continues to grow, in 2006, Netflix membership continued to grow until it reached 5 million members.
In 2007, Netflix members were finally able to watch their favorite TV shows and movies on personal computers thanks to the introduction of the company's streaming service.
The largest streaming service Netflix worked with various consumer electronics companies in 2008 to stream on Xbox 360, Blu-ray players and TV sets, truly being the best website for streaming services.
In 2010, Netflix officially introduced its streaming service for mobile devices. That same year, Netflix made its first foray into the Canadian market.
Additional Netflix outlets have opened in Latin America, the Caribbean, UK, Ireland and Scandinavian countries and other parts of the world. In 2012, Netflix membership reached 25 million users.
Netflix's first original programming, "House of Cards," "Hemlock Grove," "Arrested Development," and "Orange Is the New Black," premiered this week.
The first three Primetime Emmy Awards for Internet streaming services went to "House of Cards" in 2013. In 2014, Netflix began streaming in 4K Ultra HD for the first time.
Netflix membership continues to grow and expands to 130 new countries and offers services to subscribers in more than 190 countries and 21 languages worldwide.
In 2016, Download Feature was finally enabled to make it easier for its subscribers to watch offline and on the go. This year also Netflix first appeared in Indonesia. Reached the 100 million threshold for worldwide membership.
In 2017 Netflix got its first Oscar for "The White Helmets" which was followed by many other prizes in the following years. Entering 2020 Netflix launched The Hardship Fund to help creative community workers who have been harmed by COVID-19.
And two percent of Netflix's revenue will be donated to financial institutions serving the Black community. In 2021, Netflix membership will reach 200 million subscribers.
Netflix then presented its first research into diversity in films and series with USC's Annenberg Inclusion Initiative, and announced plans to achieve zero greenhouse gas emissions by the end of 2022.