InfoKekinian.com – When buying a new laptop, the first thing we have to do is update and install mandatory applications for Windows. Out there there are lots of choices of Windows applications, both free and paid ones.
There are so many that sometimes it's confusing which one to install. Starting from video player applications, photo editors, text processing, to chat client applications to stay connected with people when we work on laptops.
This post will save you time to choose which applications Windows 10 users must have
The required laptop application is an application that must be on your laptop/PC after purchase. Applications or software that must be installed on laptops include browsers, office, multimedia and antivirus.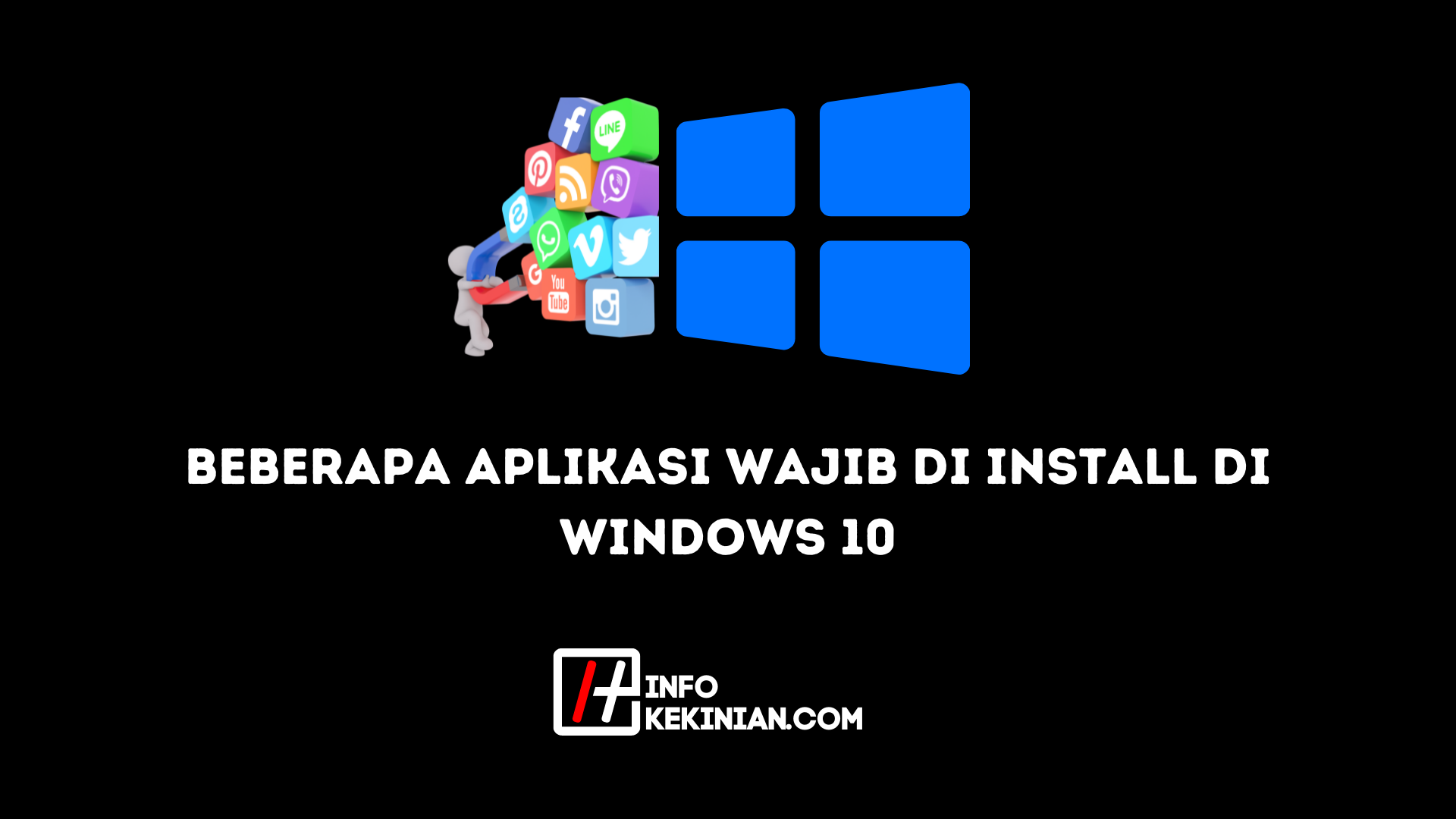 Windows 10 Required Apps
Infokekinan will provide several applications that you must install on Windows 10.
Windows Antivirus Software application
As one of the new gadgets, the availability of antivirus applications is very important. Because having an antivirus on your laptop/PC makes it easier for your device to be protected from infection. You will also be safer and more comfortable because you don't have to worry about the data stored on your laptop/PC.
Windows Office applications
If you are an office person, you will need office supplies and software. You will be able to get more work done every day with the help of this app.
Windows Multimedia application
Next is the new laptop software needed, namely multimedia. The aim here is an entertainment application that will help or as a way to unwind after work.
Multimedia applications for laptops can be in the form of video player applications, music players to games for the latest laptops/PCs. You can choose for yourself what you need most.
Windows Internet Browser application
Who doesn't need internet? Well, of course the internet cannot be accessed if you don't have the best browser application on your laptop. As a result, you will also want to set up your preferred web browser on your laptop.
Office: LibreOffice
Office programs are the next requirement for Windows 10 users. So far, you may have always used Microsoft Office, which is a commercial Office Suite application from Microsoft. Yes, this application is not a free application, to use it you must obtain a license.
To prevent piracy, you can test the Office Suite application which is provided free for all users. It's hard to beat LibreOffice as a free office productivity suite.
There should be no learning curve for anyone who has used Microsoft Office. LibreOffice offers nearly identical functionality to Microsoft Office. You can create documents, handle data and make presentations using this application.
LibreOffice consists of many applications, Writer is a document processing application which is equivalent to Microsoft Word, Calc is equivalent to Microsoft Excel, Impress is equivalent to Microsoft Power Point, and Base is equivalent to Microsoft Access.
Conclusion
Those are some of the applications that we recommend for current friends, you must install the above applications on Windows 10. Hope this is useful!