InfoKekinian.com – Opening an online shop has its ups and downs, including the type of shop customer who buys your goods, sometimes there are several demands from the customer. What are the types? Come on, see the explanation below!
In today's digital era, starting an internet business is undoubtedly the most effective alternative for making money. Not only because of the proliferation of easy-to-use online media, but also because of the surge in online transactions caused by the increasing number of internet users from year to year.
In this online buying and selling transaction, you will surely find various kinds of buyers with their own uniqueness, right? Sometimes there are customers who are easy, but sometimes there are buyers who have many requirements and end up not buying.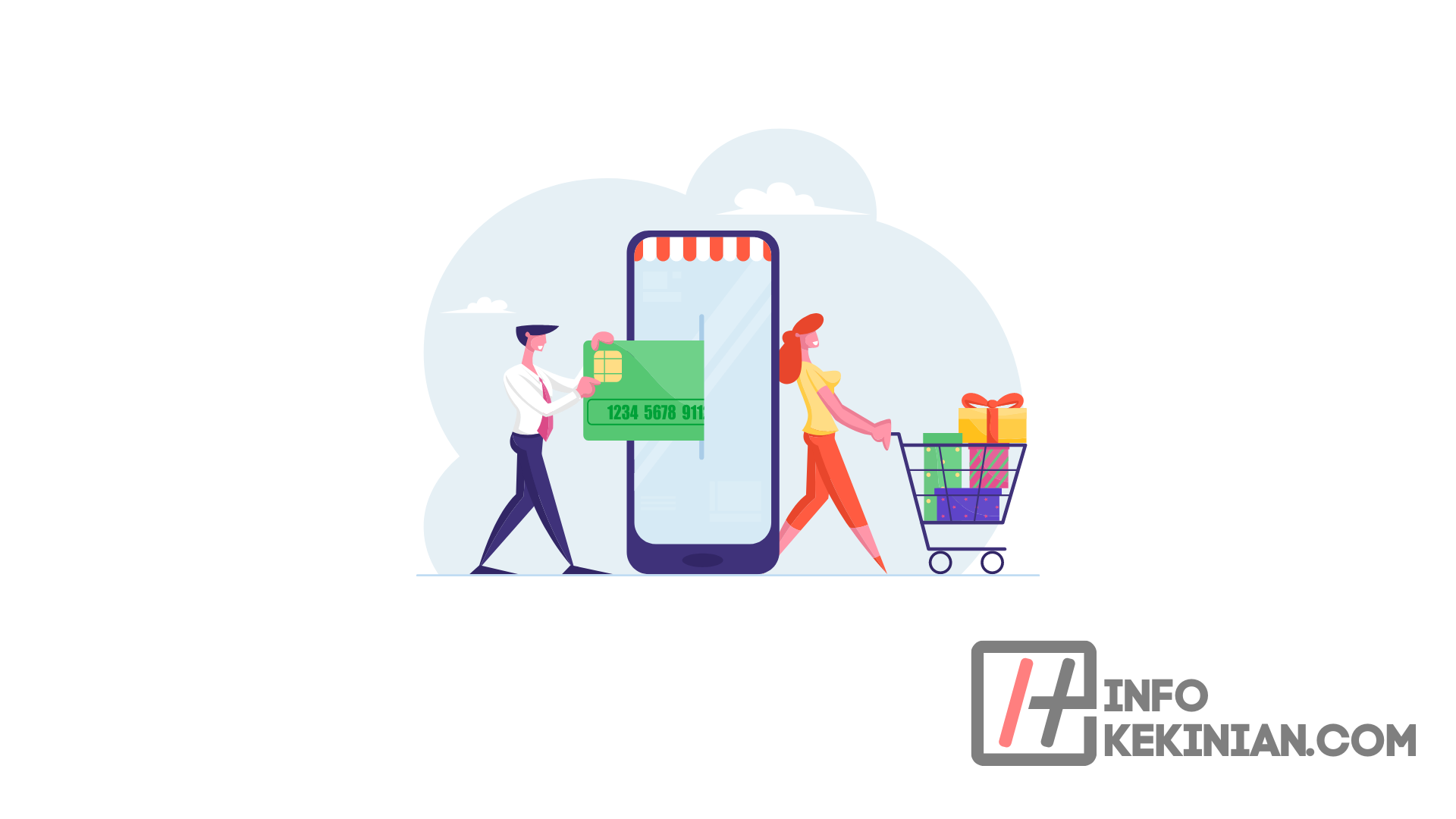 Customer shop type
Here are some types of online shop buyers
1. Innovator Buyer – Shop Customer Type
A buyer belonging to this first type is known as an Innovator. This type of online shopper, though attentive, dislikes anything that adds difficulty or inconvenience to the shopping experience.
Some of the traits internet shoppers identify as innovators include those listed below. The money that these types of buyers generate each month is in the 'high' category. Where this type is considered to have the ability to achieve whatever is proclaimed as a goal.
Generally, electronic goods are owned by more than one, such as cellphones, tablets, laptops, and even PCs. According to the requirements and circumstances, each device has its own unique capabilities. Being famous, an inventor is sometimes said to be "busy."
Due to lack of free time, people prefer to do internet shopping through the use of smartphone applications. In addition, it is also more practical to use.
Most innovators don't have time to waste cash on delivery (COD) or going to the bank for cash. They prefer to do their banking online or on their mobile devices.
Pay attention to the price of the product and the warranty that comes with it. Of course, who wants to lose with a product that is expensive but of poor quality?
2. Early Adopter Type
Early Adopters are the kind of online shoppers who worry about missing out on new trends. But still pay attention to the quality of the goods to be purchased.
In addition, this type of buyer doesn't want to miss promotions or discounts! Here are some qualities of Early Adopter buyers, among others.
Consumers who make purchases online even though they have low incomes are included in this type. But still have the desire to buy the desired product.
The majority of customers who fall into the Early Adopter category have various types of devices to assist them in their daily routine and entertainment. Even though it's not a luxury device, at least it can still operate effectively.
Likes to shop online on laptops, because these gadgets are considered more adaptable and easy to use. Mainly for visiting e-commerce sites rather than smartphone apps.
He has no problem making payments via e-banking or ATM.
When it comes to shopping, she loves looking for deals and discounts.
Someone who cares about the quality of the item they want to buy and is worried or suspicious if the product they get doesn't look as good as the pictures they see on a website.
3. Smart Online Shopper – Shop Customer Type
As the definition shows, this type of internet consumer is not tech-savvy. However, that doesn't mean you don't understand 100 percent.
It's just that, the way when shopping online is arguably not keeping up with current technological developments or. Here are some characteristics of the clueless type of internet shopper.
Tend to have a large income.
They only have one type of device, because they don't really understand and care about digital technology. They think one type of device is too much.
Like to buy online using a browser or mobile version of the website, because it is considered easier and simpler.
Payment via ATM is preferred because it is safer and more convenient. In addition, receipts serve as transaction documentation.
Also happy to search for deals and coupon codes. When else can you get an offer?
Has a fear of the intangible, which causes him to be hesitant when making internet purchases.
4. Late Bloomers
This last type of online goods buyer is also known as Late Bloomers. This type of shopper is straightforward and gives little thought to the platform on which they want to shop online.
Other than that, price isn't a big deal, as long as it's within the budget. Here are some characteristics of buyers with the late bloomer type, among others.
Low income, however they are able to manage their budget to cover all their needs, including their wants.
They don't like complexity, so they only use one type of device.
Online shopping can be done on a variety of devices, including desktops, mobile devices and laptops, all of which serve the same purpose.
Prefer payment via the COD method when shopping online, because they are considered to be able to monitor budgets and transactions are clearly documented.
You can buy in any online store, the main thing is that the online store allows cash on delivery or COD function.
Has a rather high Tangibility Concern, that's the reason
Conclusion
Those are some of the types of customers that often occur among online shops, which type of friend are you up to now?