Infokekinian.com - Contemporary friends, do you know the bridal makeup editing application that has been going viral lately? Check out this article.
It's common for people to post before and after photos of their bridal makeup on social media these days.
An ordinary face is transformed into a stunning face by the skilled touch of a trained specialist. Surely those of you who often use social media must have seen this video.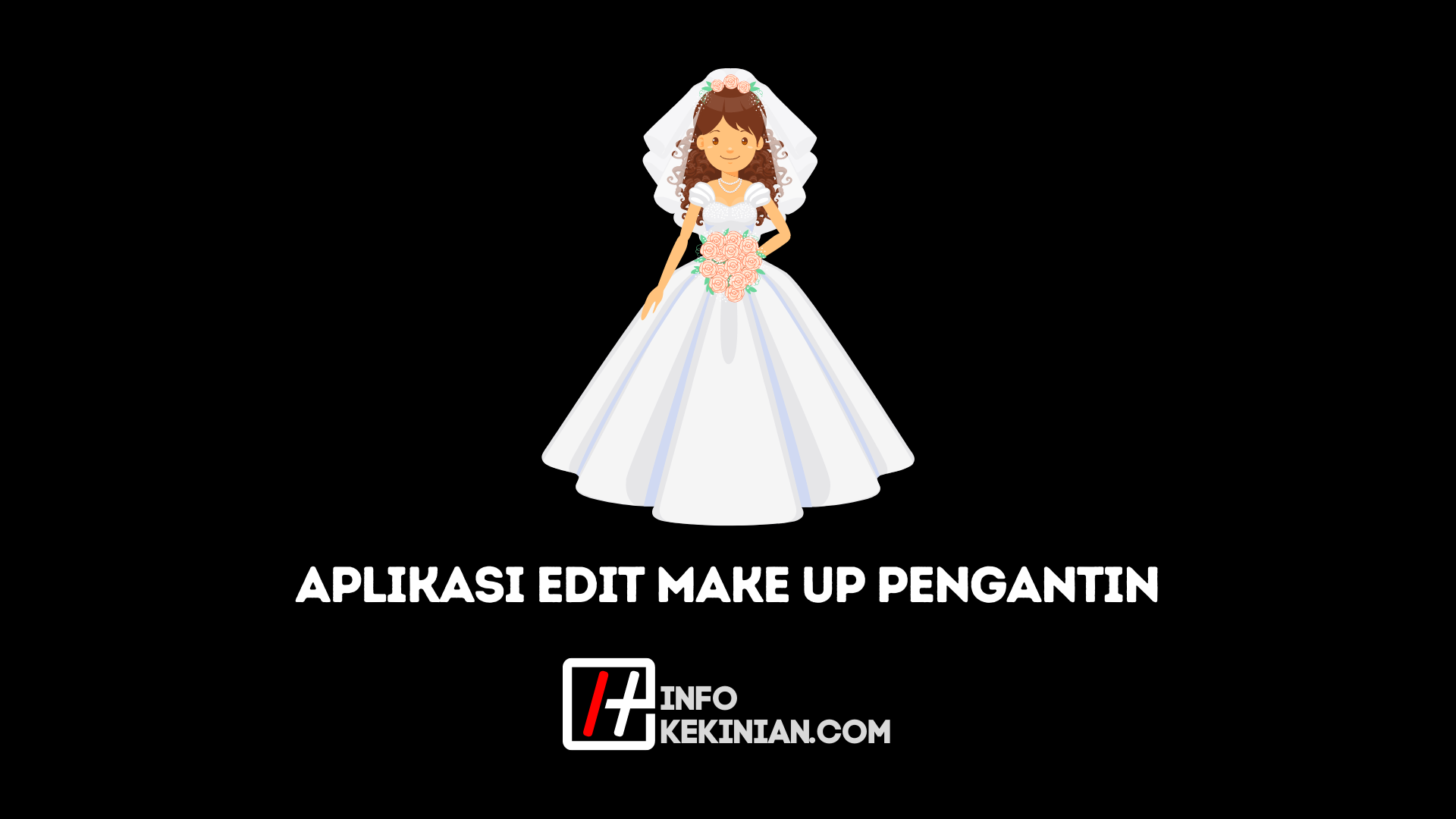 However, not all makeup is the result of expert hands. Currently there is an application that can make a face as if it had been done to the bride. Tempo is the name of the app.
For those of you who want to look like bridal makeup with an application, then bridal tempo is the answer.
What is the Tempo Application?
The Tempo application is one of the most widely used applications for obtaining professional bridal makeup.
Everyone who will use it is of course looking for information on where to download the application and how to use it.
Tempo is an editing application that contains features to turn images into movies with bridal make-up. To make a bride's face, you don't need to spend a lot of time with this application.
Download the Bridal Make Up Video Editing Application
You usually download applications for Android through the Playstore. However, if you are looking for a bridal tempo app on the playstore, maybe you won't find it.
That's because there are lots of similar applications but there's no name of the bridal tempo application from the search you're doing.
You can find the bridal tempo app on the Google Playstore by searching for "Tempo".
You will be led to download the application easily. Or you can get the bridal tempo app apk here.
This application is premium, but you don't need to worry because there is a trial version that you can use for free for three days. If you want to continue using this app, you can make a purchase.
How to Edit Bridal Make Up Videos Using the Tempo Application
Making bridal videos using the tempo application is not difficult. Everything you need is available with ease of use. You also don't need to add certain complicated effects.
Here are some easy steps for video editing using the bridal tempo application:
Enter the tempo application
Select the selected video template
Then select the photo that will be used as a wedding video
After that, the application will automatically process photos and videos that are ready to be shared on social media
Conclusion
Using this application is very easy right? you will get videos with bridal makeup instantly.
No need for professional makeup services or time for makeup with bridal makeup. That way, you can post to social media quickly.
This Bridal Makeup Video Editing application makes it easy for users to get bridal makeup in a short time.
As a result, not all bridal makeup videos on social media are made by professional bridal makeup artists.
Thus the article regarding the Bridal Make Up Edit Application and don't forget to continue to visit the Infokekinian website.
Because we also have a lot of other information and recommendations which of course will be useful and help current friends.